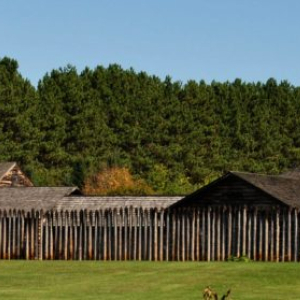 September 23 & 24, 2023 – Join us as we return to the Fort at No. 4.  This historic site lies on military road to Fort Ticonderoga and was where Gen'l Stark's men mustered prior to the fight at Bennington in 1777.  The event will feature multiple battles, cooking demonstrations, sutlers, and additional activities.  If you are interested in attending, complete the attached registration form.  
11-10-2023
9:00 am
- 11-12-2023
3:00 pm
Annual Battle of Camden in Kershaw SC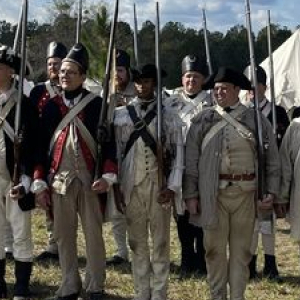 The annual Battle of Camden in Kershaw County this year will be held on Veteran's Day. Located on a private farm of over 550 acres, the site has a few minor modern distractions. It is one of the few areas where the battle scenarios take place in a long-leaf pine grove similar to the actual battlefield. Friday is the school day where students from the local public, private and home schools can tour the camps and different displays of the Patriot and Crown forces, artillery, camps, life as a soldier, and the different trades. Saturday is the first day of the event, which will have 25 sutlers selling their wares, to the afternoon battle which will be the Battle of Stono Ferry. Redoubts will be constructed to support the battle scenario. In the evening, the traditional Guy Fawkes and bonfire, followed by jollification in the tavern tent with live music from the Thunder Mugs. Sunday's battle scenario will be the traditional battle of Camden.
07-09-2027
5:00 am
- 07-11-2027
July 9, 10 & 11 2027  -  Over 2000 acres of land are part of this beautiful site.    More details will be published as they become available.